Master's Programme Religion and Global Futures
Are you interested in learning about contemporary religion from a global perspective? Are you looking for a programme that will help you to understand important issues concerning our shared futures? Our Master's programme in Religion and Global Futures equips you with the skills to engage with these matters in an international and supportive learning environment.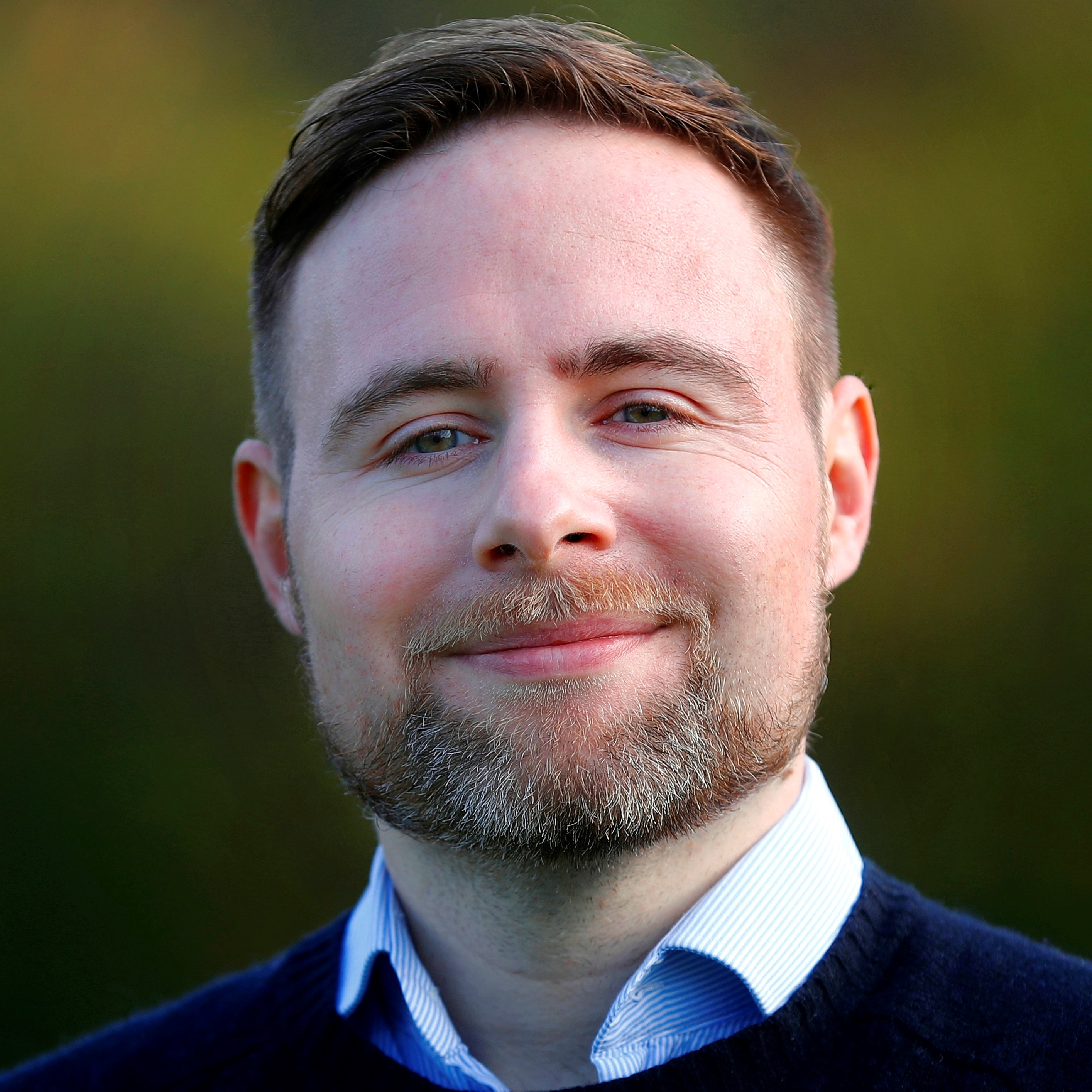 "When it comes to the most important global issues of today, and the 'tomorrows' that these issues are shaping, religion plays a crucial—and often overlooked—role. This MA programme offers you a unique opportunity to investigate religious dynamics that are currently unfolding in our entangled world, and to understand how these dynamics relate to issues of worldwide concern, such as social inequality, international conflict, and climate change. Through the programme, you will acquire knowledge and skills that enable you to pursue a variety of career paths, including roles which directly engage with the global issues that the programme explores. Bayreuth also offers a perfect environment for you to build your own research agendas with the close support of researchers working at the cutting edge of their disciplines."
Prof. Dr. Benjamin Kirby, Professor for the Study of Religion with focus on global entanglements at the University of Bayreuth
The Master of Arts programme "Religion and Global Futures" will equip you with knowledge and skills that enable you to understand contemporary and emerging forms of religion, both from a global perspective and in relation to questions of global futures. You will receive support in cultivating research and critical thinking skills. These skills are essential for understanding some of the most prominent global issues of our time concerning our shared futures. The programme explores how religion is implicated in issues of climate change, resource scarcity, pandemics, social discrimination and inequality, international conflict and terrorism, neo-imperialism, poverty, (ethno)nationalism, migration and social cohesion. As a graduate of this programme, you will be equipped with the knowledge and skills to work in various fields which address these and similar challenges.

In addition to drawing on valuable insights and skills offered by the Study of Religion, the programme also allows you to develop interdisciplinary knowledge by engaging with other fields of research at University of Bayreuth, including sustainability, political science, economic history, global nutrition and public health, anthropology, sociology, Islamic studies, and African studies.

Our programme is informed by innovative research in the Study of Religion and adjacent fields which foregrounds dynamics of plurality and relationality. You will not only have opportunities to develop basic knowledge of specific religious traditions and geographic regions, but also to examine translocal movements, encounters, and interdependencies between different religious groups and traditions.

Structure and contents of the programme

The programme combines mandatory, elective, and optional modules, together amounting to 120 ECTS, in the following areas:

Core Module I-II (10 ECTS)
Methodology I-II (10 ECTS)
Central Concepts I-II (10 ECTS)
Global Regions I-II OR Language I-II (10 ECTS)
Thematic Fields I-II (10 ECTS)
Interdisciplinarity I-II (10 ECTS)
Internship OR Independent Studies (10 ECTS)
Research Seminar I-II (10 ECTS)
Study Project (10 ECTS)
Master's Thesis (30 ECTS)

The Study of Religion at Bayreuth has an excellent research profile, with an established international reputation for innovative research about contemporary issues grounded in empirical fieldwork in diverse global settings.
Bayreuth offers you a uniquely supportive learning environment, with opportunities for close cooperation with academic experts as well as personalised learning that are rare to find at other universities.
The programme's focus on different geographical areas promotes diverse perspectives, allowing you to engage with outlooks that challenge Northern-centric viewpoints.
The Study of Religion forms an important pillar of Bayreuth's internationally recognised African studies research environment.
You will have opportunities to take a wide variety of classes from other fields of research at Bayreuth relevant to global issues (e.g. sustainability, political science, economic history, global nutrition and public health, anthropology, sociology, Islamic studies, African studies).


This programme will equip you with specialised knowledge and transferrable skills that are attractive to a wide range of employers in various professional sectors.

Examples include:

Transnational institutions in sectors that have a distinctively global focus (e.g., international development, diplomacy and international relations, global security and intelligence, international media)
Societies or institutions that engage with religiously diverse clients and communities (e.g., charities and NGOs, marketing and public relations, market research, leisure and travel, civil service and public sector, social advocacy and political lobbying, health and social care, teaching and education)
Companies and organisations that generate output which is directly concerned with religious matters (e.g., public policy, media and journalism, security and intelligence, culture and heritage)


The programme is also designed to prepare graduates, some of whom will later go on to pursue academic careers, for doctoral research in the Study of Religion and adjacent fields (e.g., African Studies, Global Studies, International Development, International Relations). Students interested in pursuing doctoral research will receive tailored guidance concerning this process. They will also have opportunities to meet potential PhD supervisors.

Specific features

Part-time study is possible
You may also study abroad at one of our international partner universities for one or two semesters

Semester fee

The University of Bayreuth does not charge tuition fees. However, every student must pay a very modest semester fee. This includes the fees for the Studentenwerk Oberfranken (the Upper Franconia Student Union) and the semester ticket which provides unlimited access to public transport in the city of Bayreuth and in the wider region.

Module Handbook for Religion and Global Futures

The module handbook provides an overview of the various modules that must be taken in a degree programme. It contains important information on study requirements and examinations, and also serves as a useful orientation tool.

Examination regulations for Religion and Global Futures

Examination regulations define the content and structure of a particular degree programme in a legally binding manner. They must be approved by the Ministry of Science or accredited by an accreditation agency.

Contact points in the department

Programme coordinator


Central contact points

Please find the information for the application process here.